Why choose an electric bike over a regular bike ?!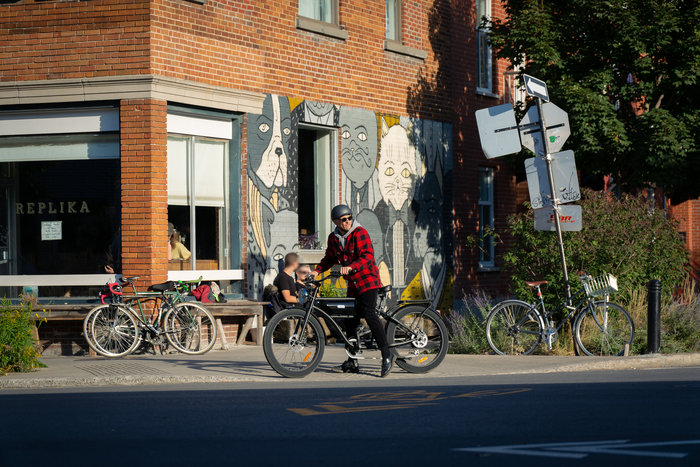 Why choose an electric bike over a regular bike?! Well... for several excellent reasons!!
From A to B in no time : with an e-bike you can move faster and easier than with an ordinary bike. You can travel without much effort and reach a cruising speed of 32km/h. Pretty cool!
Running up that hill has never been that easy : hold onto your handlebar with both hands, because with our 500W motors, you'll be up that hill in no time!
Not a single drop of sweat on your forehead: even if your are at full speed (32km/h), you won't have to worry to get into the shower once at your destination. WE love that for you!
Safer: special thanks to our "Torque Sensor" technology... it will initiate your departures smoothly. It is a pedaling assistance operated by the movement of the pedals and taking into account the pressure exerted on them. The greater the pressure exerted, the more the engine will assist you. You will therefore have the feeling of better controlling your bike.
Your articulations will " thank you ": the electric assistance is there for you! You will therefore be able to relieve the pressure on your knees and hips. You can even use the thumb throttle and enjoy the ride without using your legs. What a smoooooth journey !
Stay Together: on long rides, easily keep pace with your riding partners. In this way, you'll all be able to enjoy a friendly ride together!
Leave the car behind: the convenience, ease and speed of an electric bike are strong arguments when it comes to finding an alternative to the car. The price of gas vs the cost of electricity is not comparable... to your calculations!
Guaranteed pleasure! Come and try one of our electric bikes in store (Montreal or Quebec, the choice is yours!) Invite a friend or a member of your family, then come and have a good time together and you'll see, the laughter will be there!
Visit our website to find out about all our models! Everything is in stock and we offer financing !
See you all soon !
Be the first to comment...