Speed sensor or Torque sensor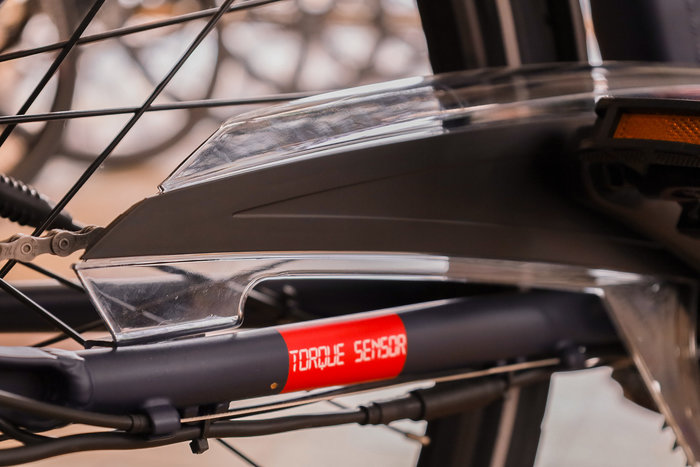 Are you hesitating or not sure what the difference is between a speed sensor and a torque sensor? Let us explain it to you!
Speed sensor
It's a pedal assist that works with the movement of the pedals: as soon as you start pedaling, you'll feel the electric assist propel you suddenly. It is found only on rear hub motors.
A speed sensor is highly appreciated by mountain bike enthusiasts. The speed sensor offers the desired power to initiate solid starts on slopes or rocky terrain.
Torque sensor
It is a pedaling assistance that works with the movement of the pedals, but which takes into account the pressure applied on them. If you put light pressure on your pedals to start your ride smoothly, the electric assistance will help you with equal value. You will therefore not feel the powerful push offered by a speed sensor.
The Torque sensor is automatically included on our mid-drive motors. It can also be found on rear hub motors.
A Torque sensor will be appreciated by anyone wishing to enjoy a smooth and stable start.
Mystery solved?!
Come see us in store to enjoy a test drive and experience the difference between those two technology. We look forward to welcoming you!
Be the first to comment...