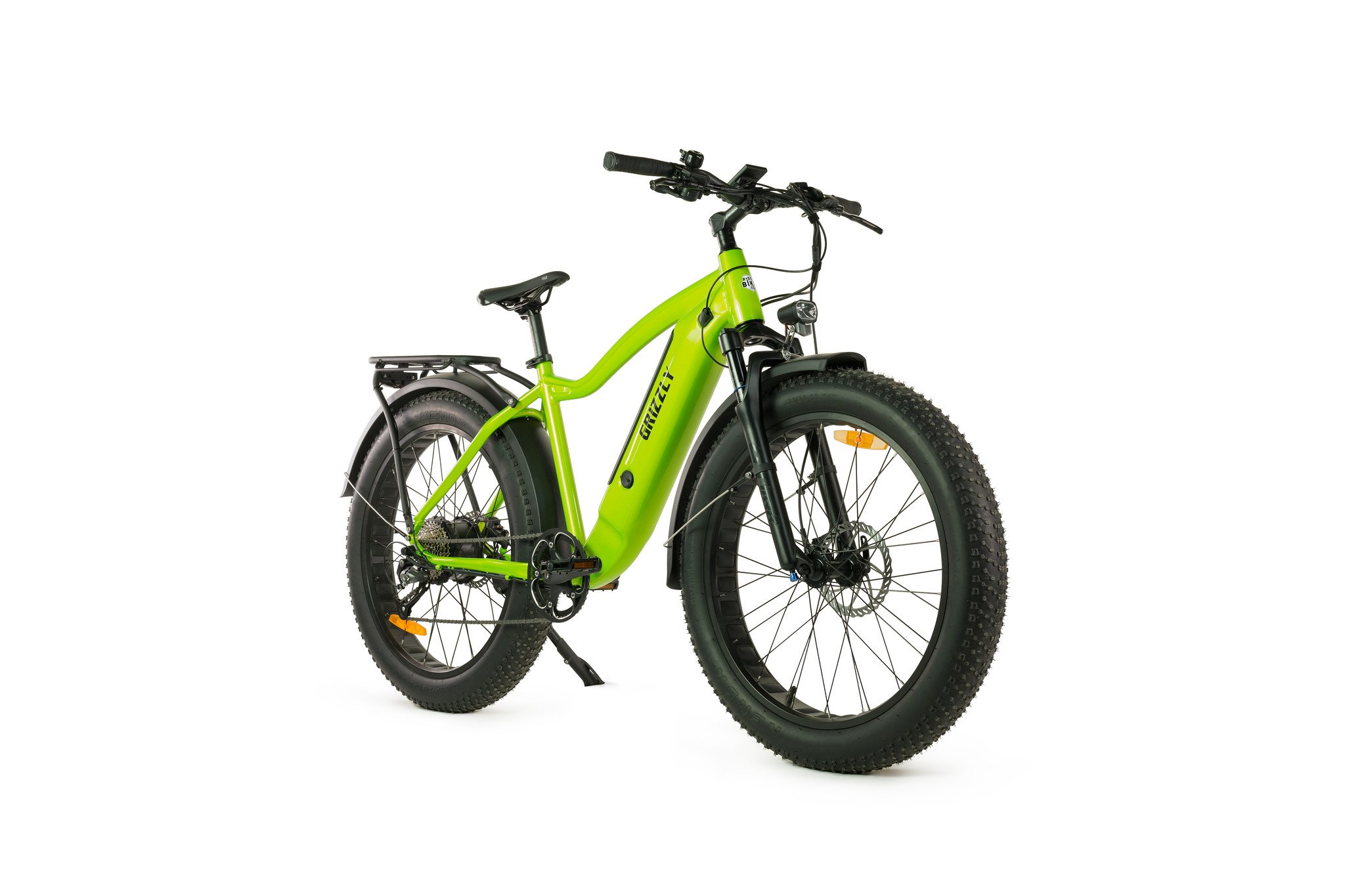 Also available 
3690.00$
With the bran new Grizzly, ride with confidence no matter the time of year. Built to be sturdy, you can put it to the test during one a beautiful snowstorm in winter or in summer, by rolling down the muddy trails of a mountain.
This model offers you a 1000W motor with a 48V - 14Ah battery. Take advantage of its great autonomy and go on adventures of up to 70km.
All our bikes, except the Grizzly 1000W*, meet the standards required in Canada: speed limited to 32km/h. 14 and over (class 6D license) and 18 and over (no license required). Wearing a helmet is mandatory.
* The Grizzly 1000W is reserved for off-road use.